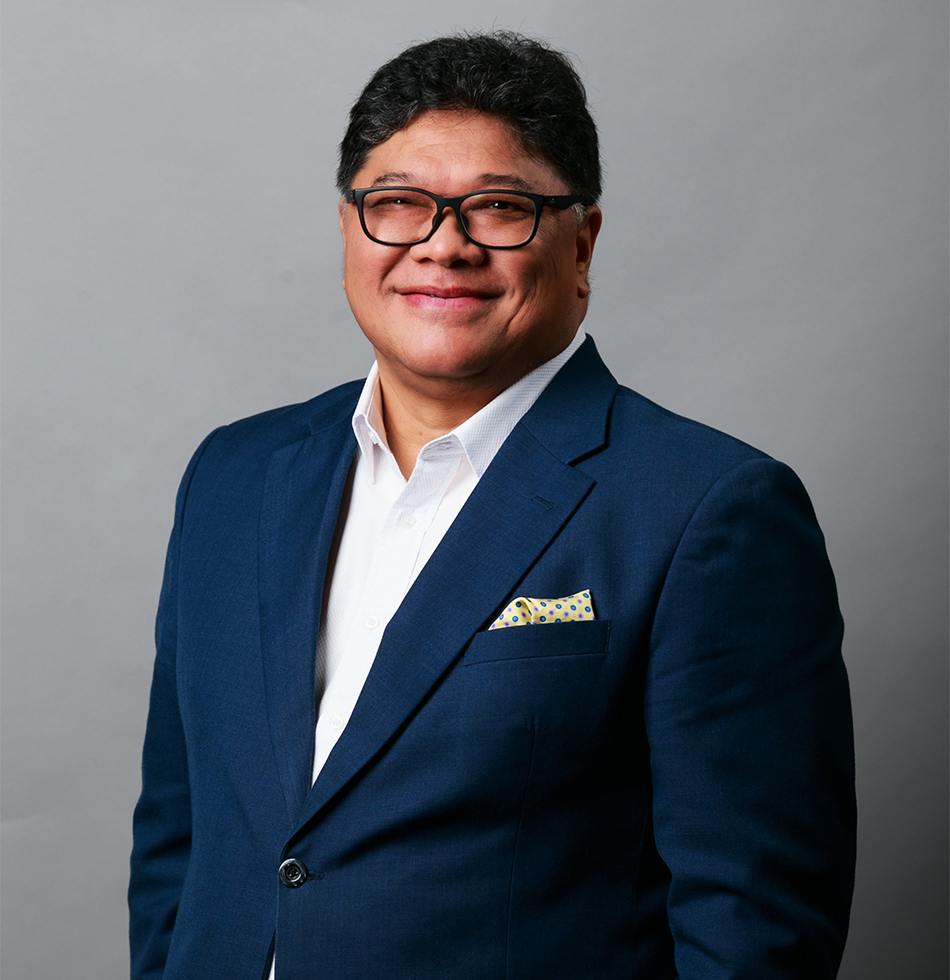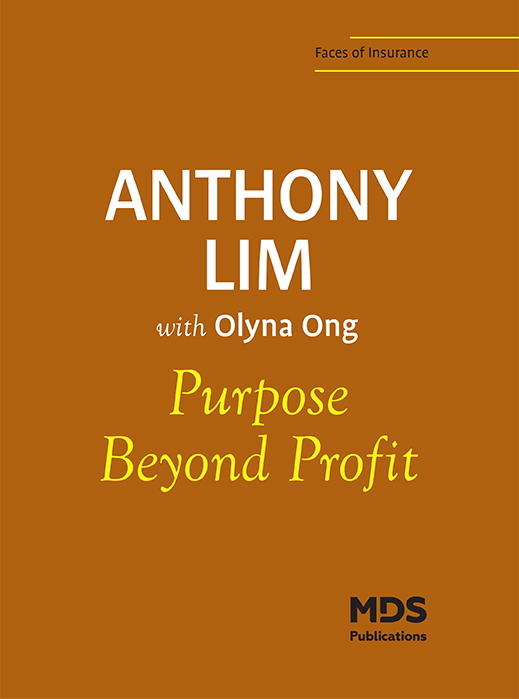 Faces of Insurance
Edição apenas disponível em inglês
Uma missão para além do lucro
Por: Olyna Ong
Navegue pelo percurso de vida de Anthony Lim e conheça como o seu espírito empreendedor e indómito lhe permitiu ultrapassar os desafios profissionais e liderar a Acclaim, uma das principais corretoras independentes de seguros de Singapura, que celebra o seu 40.º aniversário em 2023.
Visionário com os pés bem assentes na terra, Anthony Lim é um homem que se antecipa à mudança e que acredita que se deve dar aos jovens oportunidades de carreira.
Anthony Lim entrou na indústria seguradora aos 22 anos como executivo de vendas numa pequena corretora de seguros local. Aos 27, em 1983, fundou a Acclaim Insurance Brokers Pte. Ltd. Graças à sua liderança, a Acclaim cresceu e criou uma reputação de excelência na indústria.

A sua dedicação ao trabalho filantrópico levou-o a servir no Conselho de Administração em 2015 da Heartware Network, uma instituição de caridade dedicada aos jovens, assumindo a vice-presidência em 2018. No mesmo ano, constituiu o Acclaim Education Fund para ajudar jovens com dificuldades económicas nos seus estudos, apoiando as despesas com a sua educação.

Um homem de família, nunca se sente mais feliz do que quando navega com a esposa e os filhos no seu iate, vivendo assim outra das suas grandes paixões, o mar.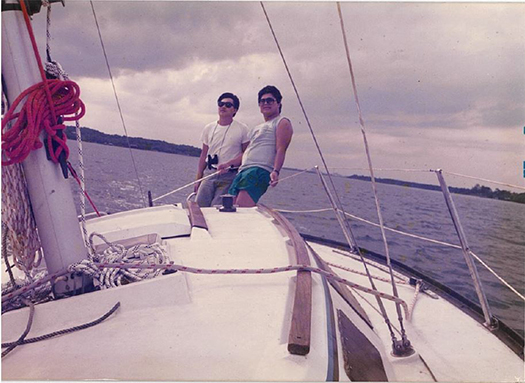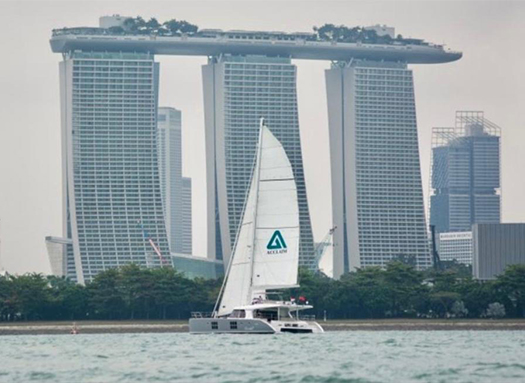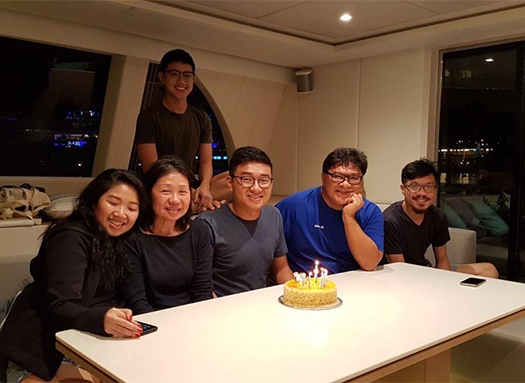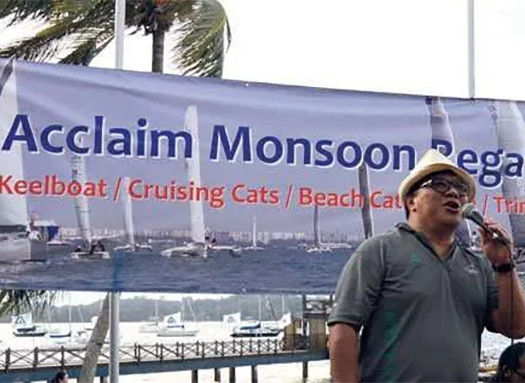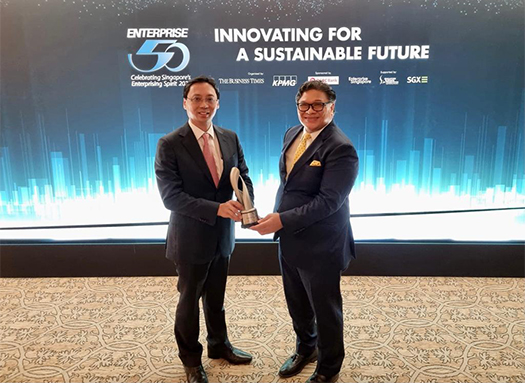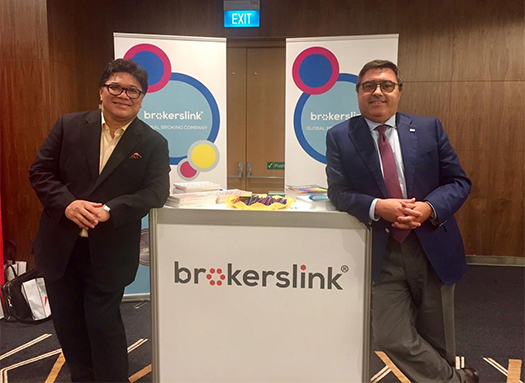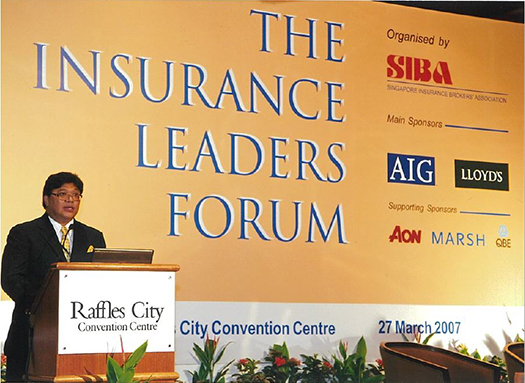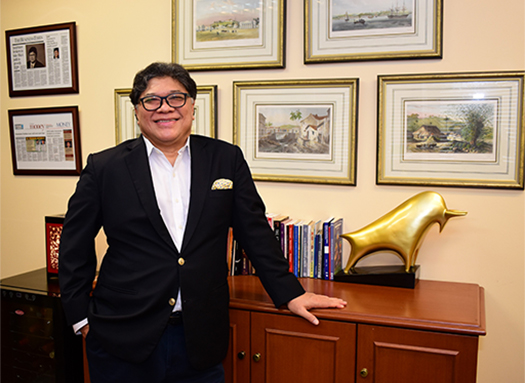 DEPOIMENTOS
Elkington Bishop Molineaux Insurance Brokers Pty, Ltd
Executive Chairman
Institute of Insurance Brokers UK
Director
Former Visiting Professor
National University of Singapore Business School
United Overseas Insurance Limited
Managing Director
Centre of New Life Sydney
Sr Pastor & President
Heartware Network
Chairman
Singapore International Chamber of Commerce
Chief Executive
If leadership is about self-sacrifice and providing an example and a pathway to others, be it at an industry or personal level, then Anthony Lim is truly a significant leader of his times, not only in his home country of Singapore but across the global stage as well. I share these words proudly and honestly, having fostered both a professional relationship and close friendship with Anthony for the past 26 years. When I first crossed paths with Anthony, I ascertained quickly that he has an unfaltering passion for his chosen career. Although an expert in his field, Anthony has an insatiable thirst for broadening his knowledge from those around him. This enables him to become both a better person and a better broker, as well as a better leader of his expanding brokerage operation. Anthony's contribution to the insurance industry has been nothing short of amazing, committing to years of voluntary work that enhances the way we all do business. More than this, he has also substantially contributed to very worthwhile community organisations both financially and in volunteered time. His unparalleled knowledge and genuine desire to connect with people is complimented by a generous personality and a caring disposition. There is no one quite like Anthony. For the purpose of background, I was the President of the National Insurance Brokers Association of Australia (NIBA) from 1996 to 1998, as part of an overall 23 years of service to NIBA as a committeeman and national board Director from 1985 to 2008.
First met Anthony Lim over 25 years ago in my capacity as Director of the Institute of Insurance Brokers (IIB) in the UK. I was involved on a mission to see if there was any interest in establishing a worldwide group of broking associations to share and exchange information on political and regulatory matters affecting brokers. Anthony through his involvement with the Singapore Insurance Brokers Association (SIBA) immediately saw the advantage of worldwide knowledge sharing and within a short space of time the Council of Independent Insurance Brokers Association (CIIBA) was formed. Anthony galvanised interest initially throughout Australasia and then into Europe where he became the brokers' champion. Anthony became known worldwide for his business acumen, political and regulatory knowledge and leadership skills. On a personal front Anthony is completely trustworthy and honest and looks after his clients, colleagues and associates in an exemplary manner. On my visits to Singapore, Anthony is always my first port of call.
Genuine. Down-to-earth. Compassionate. These are the words that come to mind concerning my characterization of Anthony Lim. For more than fifteen years, I have known him first as a client, then a professor but most importantly, as a dear friend with whom we have shared many meals together. Although Anthony has achieved a great deal of success in his business along with numerous awards and accolades, I have found him to be a humble and magnanimous person. I have always appreciated his unflinching candour in our fellowship together, in sharing not only personal, heart-warming accounts of memorable experiences but also the struggles and challenges in life. His jovial and upbeat disposition, along with his familiar deep laughter and his cordial "hey brother," always cheers me up as we face difficult moments together, especially during the global pandemic. In my contact with him, whether he is speaking concerning people close to his heart or society at large, his being ardent shines through in how he deals with people. Over the years, he has actively demonstrated a genuine concern for others' well-being, such as starting the Acclaim-Heartware Education Fund. Although Anthony's stellar accomplishment is much to be celebrated, he has never forgotten his human side; in building stronger bonds and deeper relationships, both in the office and at home with his family.
Anthony is a man who knows what he wants and then would act on what is needed to achieve them. I would describe him as a purpose-driven man who is sensitive to the needs around him both in the business world and in the social community in which operates. He has a heart for the under-dogs and will not hesitate to do his part in lifting them out of the straits they are in. On the business front, he has built a strong team in Singapore and continues to forge international connections to bring together a network of small and medium size insurance brokers that spans the globe. This network has provided the brokers with the reach that the big international brokers have. When I was President of the General Insurance Association of Singapore and, Anthony, the President of the Singapore Insurance Brokers' Association (SIBA), we had many opportunities to work together. In my dealings with Anthony, I found that he brought his boundless energy to bear on his role as President and he enabled SIBA to be a significant voice among the industry players. On the personal front, he is an avid sailor. His sailing skills has enabled him to read the rise of economic storms and navigate the treacherous conditions that will befall him and his organisations. He is also a God-fearing man who runs his life on Christian principles. Acknowledging that his success is due solely to the God whom he serves, Anthony is ever conscious that he has come thus far by the grace of God.
Anthony Lim knows something about trying times. I know because we were childhood friends having met in a church context. He came from a poor family background in a then undeveloped Singapore where career opportunities were few and far between. To now see him own and head one of the largest transnational Singapore-owned insurance brokers with global reach is nothing short of amazing. It is testimony to his networking prowess and keen business acumen. Over the years, he literally took the scraps of life and turned it into a thriving bustling enterprise that is still impacting his communities. Not content to providing leadership in the insurance industry, Anthony is also actively engaged in bettering his surrounds and furthering worthy causes. Amongst his many pursuits, he is currently the prime supporter of our Non-Profit Organization domiciled in Australia whose mission is to help the disadvantaged and dispossessed, in particular migrants with Middle Eastern background who struggle to assimilate into a Western, Christianized society in Australia. On a more personal level, Anthony cherishes good loyal friendship. In fact, it is his uncanny ability to establish long-term relationships with smart, competent and level-headed people that has driven his success story. Despite his meteoric rise in the corporate world, he never forgets his friends and business associates. And that to me speaks volumes about the man. Humble, driven and generous, Anthony has never failed to amaze his admirers as he forges ahead to make an impact in his world.
I have known Anthony for about eight years since he joined the Heartware board (https://heartware.org/about-us/heartware-family/) as a member in 2015 and then as Vice Chairman since 2019. In that time, I have been most impressed with the thoughtfulness of his actions. He is measured in his words, and I treasure his opinions as he has gone through much in his life and there is much that I can learn from him. He has initiated the Acclaim Heartware Network Education bursary fund (https://heartware.org/blog/ahef/) since 2019 for some of our Heartware volunteers to help them with their tertiary education. This mindset of helping the future generation to make a better world for all of us is praiseworthy and of much value to our small country. He had shared with me his journey in the insurance broker business that he had built over the past four decades. In the face of established big boys, he has proven himself to be just as good if not better. It is tough to be a new boy on the block, unproven, untested, and facing numerous biases. However, he has risen to the challenges and overcame them to be where he is today. Of that I am very proud. I want that to be a model for our youths in Singapore. To know that one can face impossible odds no matter how daunting. To create new paths for others to follow where none had been there before. To never let doubts or difficulties cripple one's goal. Most of all, to know that hard work and perseverance are essential in life. Finally, to give back to our society in gratefulness and thankfulness.
Anthony Lim is a remarkable Singaporean and a remarkable businessman. He has built his business from scratch into the largest, locally owned insurance broker in Singapore which this year celebrates its 40th anniversary. He has done this by being smart, by being relevant to his customers and by going global long before it became fashionable for Singaporean SMEs to do so. Anthony has built and continues to develop a trusted team to help him win and serve Acclaim's customers. He is someone who understands the power of building and sustaining relationships. He is not a transactional businessman. He looks for long term relationships which can developed over time. As a person, Anthony is larger than life and always the life and soul of every gathering. His taste in hats never goes unnoticed and he is a keen sailor. But it is his authentic personality that always shines through. Anthony does not try to be someone else. He is always himself. He is a very secure individual and, therein, lies much of his success. He not only develops his team but, with them, gives back to the community in meaningful ways. In this he is to be admired as someone who personifies purposeful business.