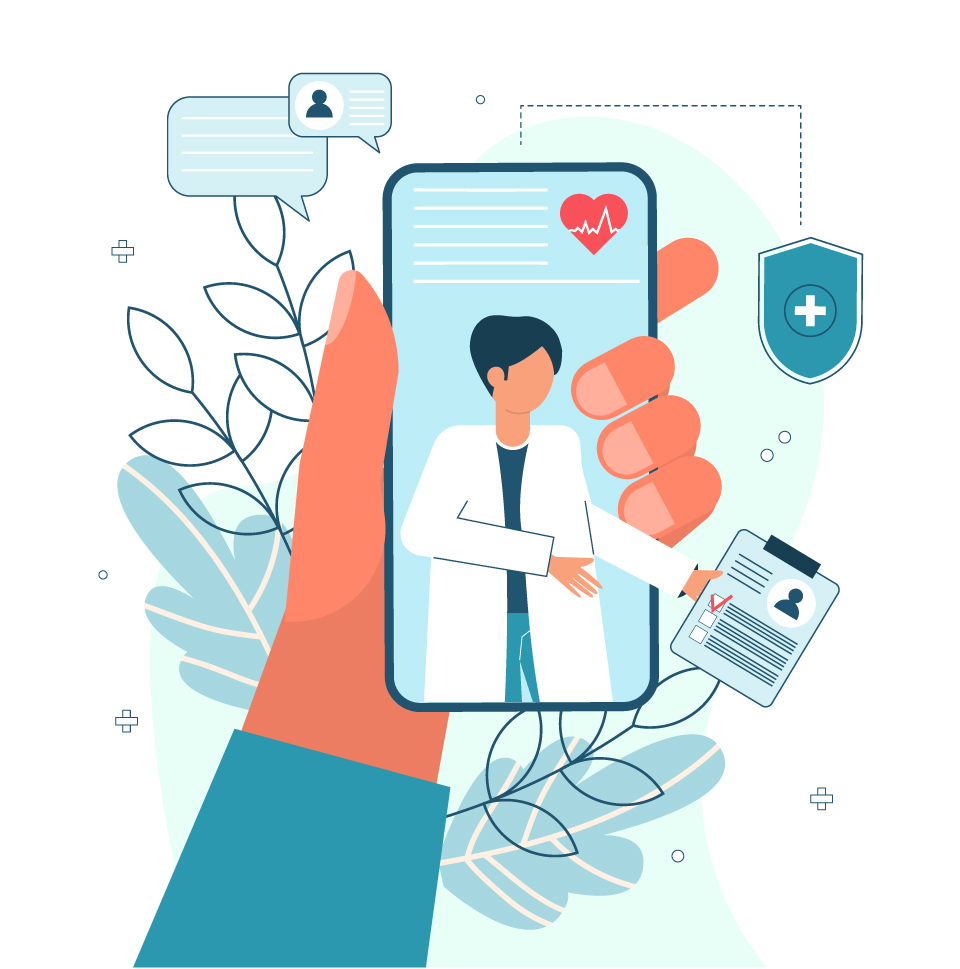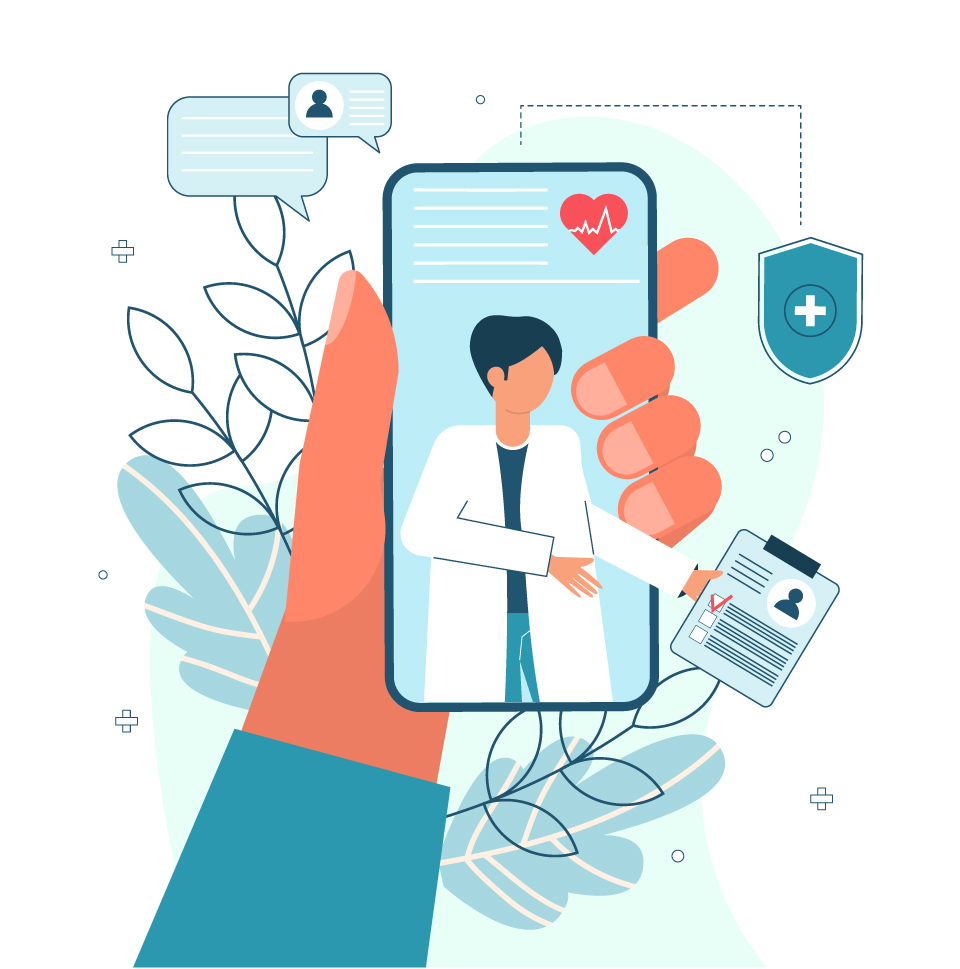 Extra Cover
Published in Extra Cover
Telehealth is here… and it's looking out for you.
First things first: What is Telehealth and how does it differ from Telemedicine?
The concepts of telemedicine and telehealth seem interchangeable, but both terms hold specific characteristics that differentiate their application and usage. Although telemedicine is more widely used, it describes a limited scope of telehealth, being restricted to doctor-patient interactions and the delivery of medical, diagnostic and treatment services in a remote setting. On the other hand, telehealth is a broader term that encompasses all remote health services, such as telemedicine, social support, nursing triage, education, training, and much more. Therefore, while telemedicine is a crucial part of telehealth, the broader concept is truly the one that combines all technologies and services to deliver improved patient care through remote platforms.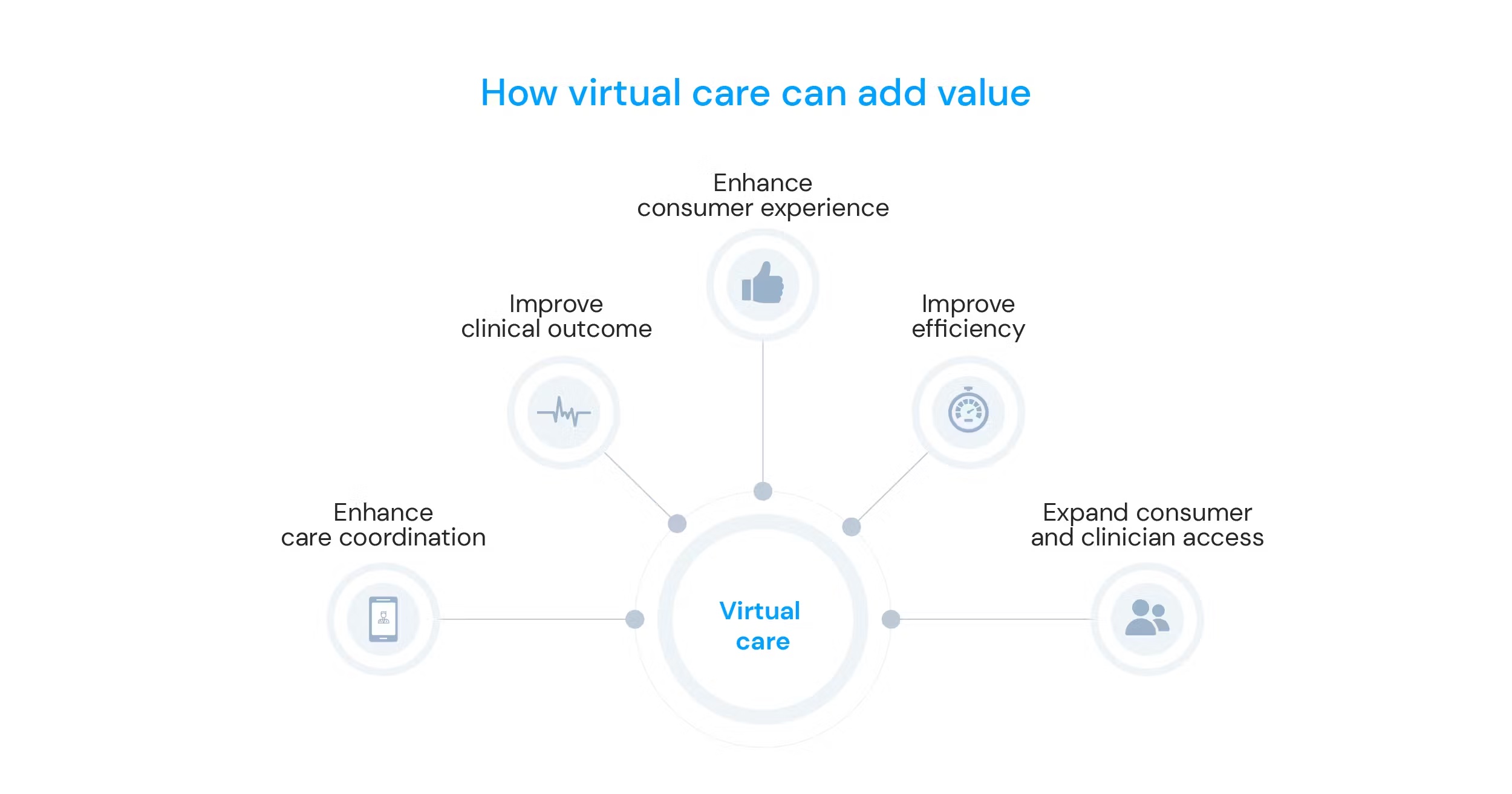 Healthcare needs technology to address its most pressing issues
Healthcare needs innovation, because some of the biggest problems in the industry are going to be solved by technology. Currently, the healthcare sector holds two core problems: (1) data, operations, and logistics; and (2) consumer experience and engagement. Fortunately, the tech world excels in solving both of them.

While developing novel drugs and other scientific breakthroughs is incredibly important, it does not — cannot — account for all the innovation in healthcare or work as the sole response to lifespan increase and quality of care. As stated, poor consumer engagement and experience is one of the biggest healthcare problems in our daily lives. Most poor health outcomes and deaths come from diseases we know how to prevent or cure. What we need in these scenarios is not more science, but better technology.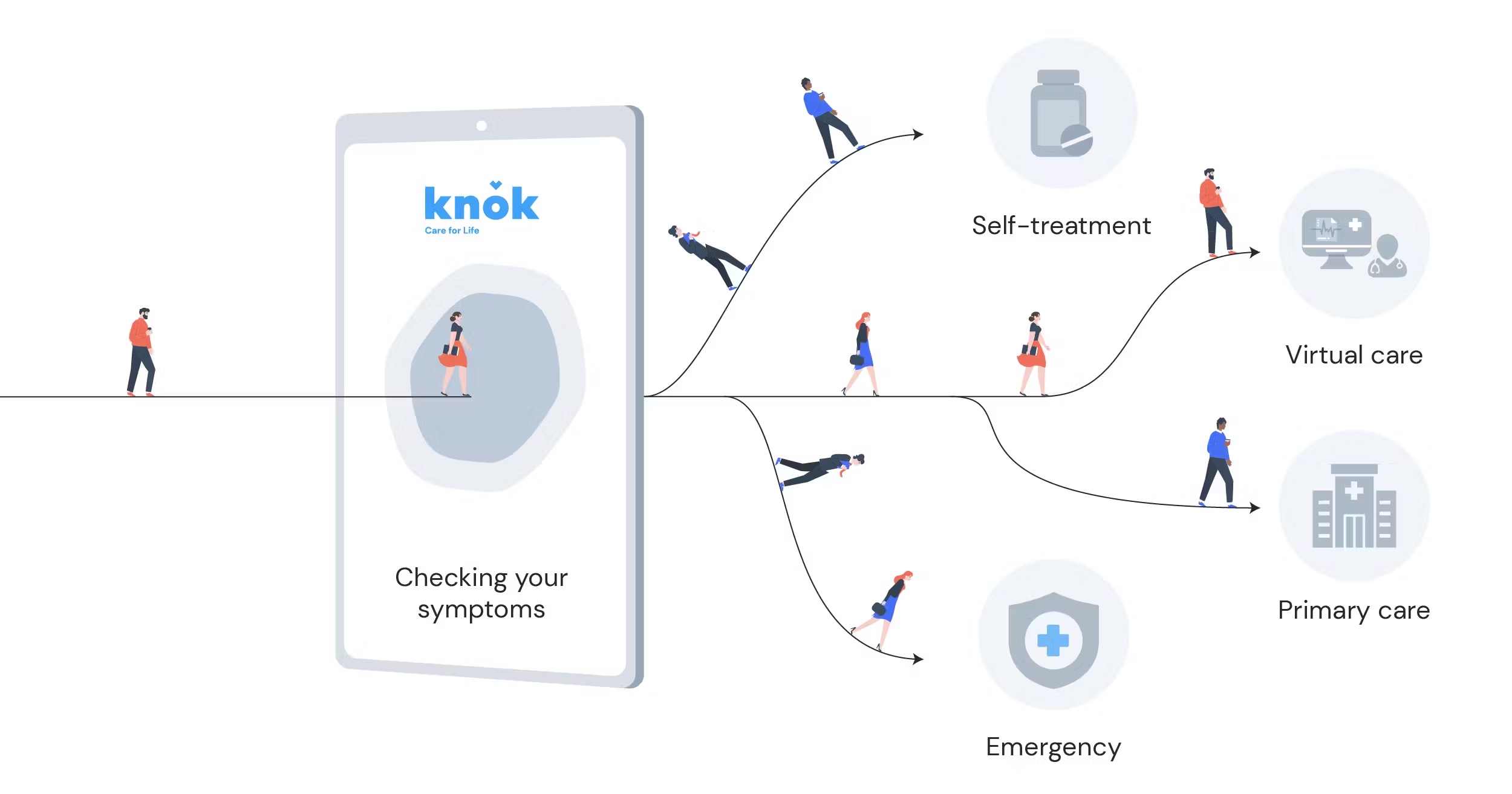 Our claims come from operating at scale for many stakeholders in healthcare
knok healthcare is the market-leading telehealth company in Portugal, with clients globally from Brazil to Saudi Arabia, and over 750,000 consultations and interactions on our platform. As you are reading this, knok is generating important impacts at the level of health population management, chronic patient engagement and acute patient treatment, which I will quickly illustrate with a few examples and important data.

Most of knok's current clients are health insurers and brokers, travel and assistance insurers, TPAs, health plans and municipalities. All of these stakeholders have the same needs: to reduce long-term conditions by addressing them as early as possible and to deliver the best possible care with maximum cost efficiency.

Get to know your clients and optimise population management
Considering the 10 most common treatable non-communicable diseases, would you like to know how many of your patients suffer or are at risk of suffering from them and, consequently, becoming future chronic patients? With knok's technology, you can share our clinically validated surveys through broadcast messages and gather this information in just a few weeks. These powerful insights will probably let you know that over 15% of your population fits this category, allowing you to start helping them before the disease evolves.

Engage with your chronic patients
Now imagine that you can reach out to each of these chronic or at-risk patients with bespoke content and specific offers that will simplify the assessment of their conditions, and subsequently give them access to a physician to guide them through the management of their chronic illness, or to reduce the risk of developing one.

Knok's technology eliminates stakeholders' worry about following up, turning this time-consuming task into automated, simple and timely messages that are easily managed in our system. This means that patients are always reminded to keep up with their prevention or treatment plan and that healthcare professionals will only receive reminders of this patient if their measurements and data are over the expected boundaries. Today, our average patient response rates are solidly above 70%, which is extraordinary for industry standards.
Knok's platform has also achieved extraordinary results with mental health, supporting over 10,000 individuals in structured psychology and psychiatry programs, and with the management of elderly patients with comorbidities, reducing Emergency Service usage by over 45% and controlling manageable chronic diseases, like hypertension.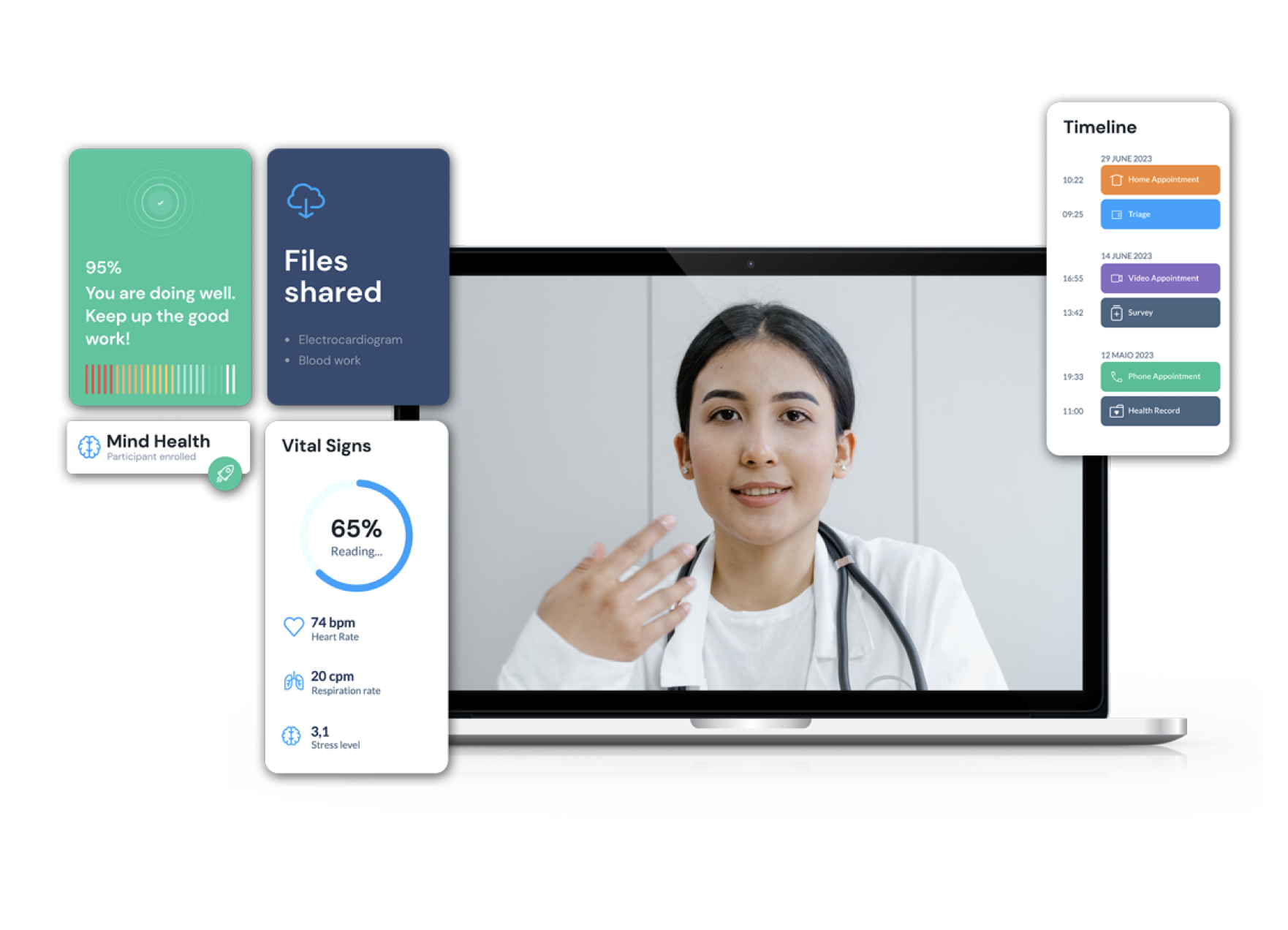 Deliver the most accurate patient care in acute situations
Common sickness still affects people, from tonsillitis to lower back pain or altered blood sugar, these acute situations urge patients to seek medical care. That is where our acute disease technology stands out for its innovation: we use artificial intelligence applied to triage and do vital signs readings through video streams to make sure patients are sent to the right point of care. These two technologies are very effective, reducing face to face appointments by over 80% while maintaining telemedicine resolution rates at around 90% and satisfaction rates above 92%.

This technology is the real digital breakthrough that primary care needs, by combining the collection of relevant data for physicians and the power of optimised operations and logistics to allow the delivery of excellent healthcare in the most efficient way.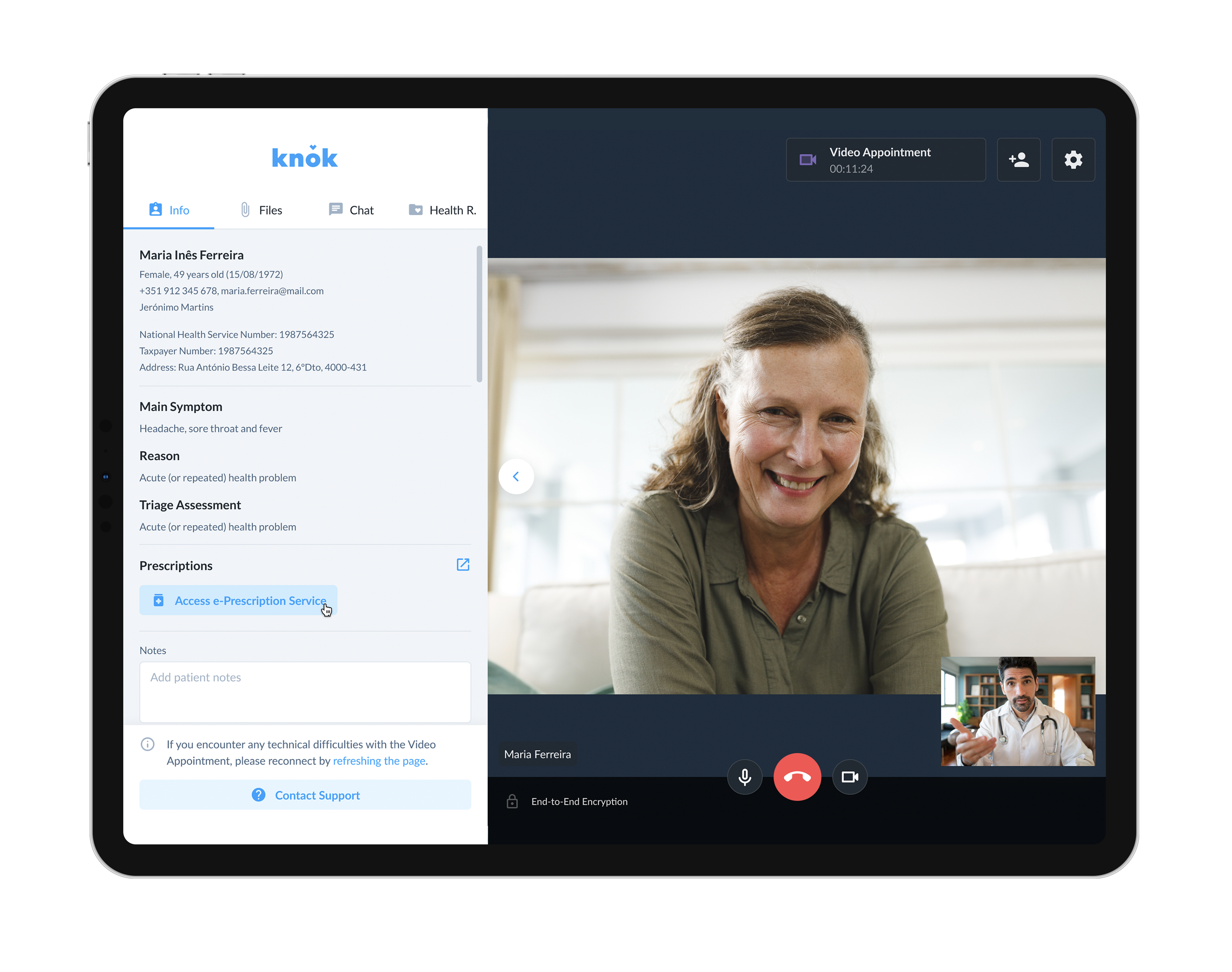 White label, integrations and more
None of these technologies would be relevant if they existed in isolation. To ensure continuity of care and patient engagement, all of these solutions must integrate seamlessly in your existing offer of native apps and web solutions, allowing patients to easily adopt these technologies in their daily lives. To guarantee that this happens, our APIs write all the relevant data on your databases and our webhooks allow sharing even more data, triggered by events for immediate action. All of this is secured by the ISO 27001 certification, GDPR compliance, and medical device certifications.


What are you waiting for? An invitation from the CEO?
I started this article by saying that healthcare needs innovation, because some of the biggest problems in the industry are going to be solved by technology. Now you know how insurers that remove the barriers of access to quality healthcare with a digital-first strategy are putting themselves in the path of success and long-term growth.
VIEW MORE